08 novembre 2010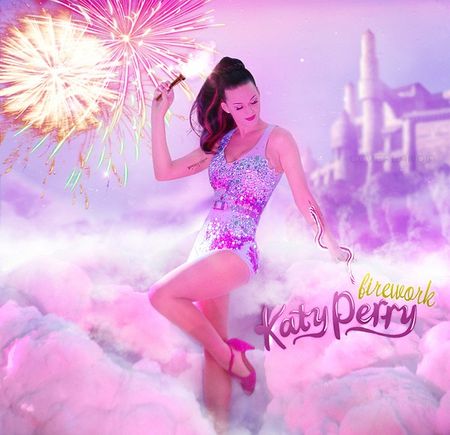 Crédit photo: Coverlandia sur Flickr
Oui, j'ai toujours aimé les feux d'artifices. Ca explose dans tous les sens, ça nous en met plein la vue, ça fait boum dans la poitrine, ça brille de mille couleurs, en un mot c'est magique. Mais bon, je suppose que vous étiez au courant ? Celà dit je connais des gens à qui ça fait peur, pour ma part ça me file le frisson... Même que, confidence pour confidence, si j'étais une princesse, une vraie de vraie, j'en voudrais un à mon mariage!
M'enfin arrêtons là le côté cul-cul de la chose pour se concentrer sur ce qui m'a amené à vous causer feux d'artifices: miss Katy Perry. Ok, c'est un peu fi-fille sur les bords, et très commercial selon certains (enfin j'écoute aussi Nigel Kennedy, She And Him, The Cinematic Orchestra) mais moi j'adore le punch de la gonzesse, son look, son minois, et surtout son dernier single: Firework. Voilà, je l'ai découvert ce matin, en zappant sur les chaînes musicales, et je dois dire que le clip m'a assez touchée même s'il est un peu surréaliste... Quand chaque personne y figurant prend confiance en elle même, trouve le courage d'accomplir des choses un feu d'artifice explose depuis sa poitrine pour symboliser sa personnalité exceptionnelle. Car quoi qu'on en dise toute personne est exceptionnelle, puisqu'unique.
Mon moment préféré du clip reste le travail d'une femme enceinte... Et côté paroles "You just gotta ignite the light and let it shine", laisser sortir la lumière qui est en toi et la laisser briller, oser être soi même, pleinement, ce qui nous ramène au titre de l'album de Katy Perry dont est issue la chanson Firework: Teenage Dream. Et si ses chansons festives peuvent aider les ados à se trouver (et les plus vieux ne sont pas en reste), moi je dis que c'est de la BONNE musique !
Do you ever feel like a plastic bag
Drifting throught the wind
Wanting to start again

Do you ever feel, feel so paper thin
Like a house of cards
One blow from caving in

Do you ever feel already buried deep
Six feet under scream
But no one seems to hear a thing

Do you know that there's still a chance for you
Cause there's a spark in you

You just gotta ignite the light
And let it shine
Just own the night
Like the Fourth of July

Cause baby you're a firework
Come on show 'em what your worth
Make 'em go "Oh, oh, oh!"
As you shoot across the sky-y-y

Baby you're a firework
Come on let your colors burst
Make 'em go "Oh, oh, oh!"
You're gunna leave 'em fallin' down-own-own

You don't have to feel like a waste of space
You're original, cannot be replaced
If you only knew what the future holds
After a hurricane comes a rainbow

Maybe you're reason why all the doors are closed
So you can open one that leads you to the perfect road
Like a lightning bolt, your heart will blow
And when it's time, you'll know

You just gotta ignite the light
And let it shine
Just own the night
Like the Fourth of July

Cause baby you're a firework
Come on show 'em what your worth
Make 'em go "Oh, oh, oh!"
As you shoot across the sky-y-y

Baby you're a firework
Come on slet your colors burst
Make 'em go "Oh, oh, oh!"
You're gunna leave 'em fallin' down-own-own

Boom, boom, boom
Even brighter than the moon, moon, moon
It's always been inside of you, you, you
And now it's time to let it through

Cause baby you're a firework
Come on show 'em what your worth
Make 'em go "Oh, oh, oh!"
As you shoot across the sky-y-y

Baby you're a firework
Come on let your colors burst
Make 'em go "Oh, oh, oh!"
You're gunna leave 'em goin "Oh, oh, oh!"

Boom, boom, boom
Even brighter than the moon, moon, moon
Boom, boom, boom
Even brighter than the moon, moon, moon
Commentaires
Poster un commentaire