07 janvier 2011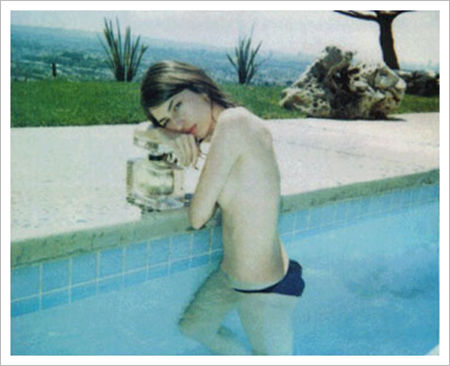 Ce soir j'étais quelque part... Quelque part dans le contemplatif monde de Sofia Coppola. Oui, je suis enfin allée voir ce film qui me faisait déjà envie il y a un an. Le Sofia nouveau est arrivé, et le Sofia nouveau est bon. Bien qu'un peu déçue par la BO, pas assez étoffée et un peu facile à mon goût (mais les chansons restent néanmoins top).

Voilà Stephen Dorff est touchant -et plutôt bien foutu le bougre. Elle Fanning est mignonne. Les lumières sont opaques et carrément poétiques. Et l'histoire est juste, pas fabuleuse, pas naze, juste vraie, réelle. Mlle Coppola aborde le thème de l'amour, de la solitude, du doute... C'est lent, anodin, triste et drôle à la fois. Une vraie bouffée d'air frais qui me donne envie de choses douces et vaporeuses, comme une belle mélodie des Strokes (I'll Try Anything Once) et une jolie robe d'été (Topshop, 50£ soit 60€)... Pour commencer 2011 en douceur. D'ailleurs il ne me semble pas vous avoir souhaité le meilleur pour cette nouvelle année: Bonne Année ! Et voilà, l'erreur est réparée.
Somewhere...
Over the rainbow, far far away from my home, my reality... That's where Sofia Coppola took me tonight with her beautiful new movie Somewhere. She definitly is one of my favourites director, the only girl -as Rihanna could have said. She has this weirdness, this grace that couldn't be defined that caughts me. Her manner to tell a story, to show feelings touches me.
So I guess 2011 will be pretty for me, as for you -best wishes. And it starts with a great song with beautiful lyrics, and a new misty dress (Topshop).
I'll Try Anything Once (Marilyn Choo: "I'll do")

Ten decisions shape your life,
you'll be aware of 5 about,
7 ways to go through school,
either you're noticed or left out,
7 ways to get ahead,
7 reasons to drop round,
when i said ' I can see me in your eyes',
you said 'I can see you in my bed',
that's not just friendship that's romance too,
you like music we can dance to,

Sit me down,
Shut me up,
i'll calm down,
and i'll get along with you,

There is a time when we all fail,
some people take it pretty well,
some take it all out on themselves,
some they just take it out on friends,
oh everybody plays the game,
and if you don't you're called insane,

Don't don't don't don't it's not safe no more,
i've got to see you one more time,
soon you were born,
in 1984,

Sit me down,
shut me up,
i'll calm down,
and i'll get along with you,

Everybody was well dressed,
and everybody was a mess,
6 things without fail you must do,

so that your woman loves just you,
oh all the girls played mental games,
and all the guys were dressed the same,

Why not try it all,
if you only remember it once,
oooh ooooooh,

Sit me down,
shut me up,
i'll calm down,
and i'll get along with you
(Okay one more time)
Commentaires
Poster un commentaire